Kundalini Yoga is a subtle, deep, trippy, powerful fusion of all eight limbs of yoga into a form designed for householders. Come join us as we move, breathe, chant, and meditate our way to a face-to-face encounter with your True identity.
Are you interested in learning more about true power, presence, and identity? Kundalini Yoga is an approach to practice that uses the subtle body to deliver you to your natural state of grace.
Noon and evening classes weekly
"What does yoga do for you? Yoga works to unite you; it gives you energy so that you can be transformed. To bring you from unawareness to the awareness is the purpose of Kundalini Yoga. Yoga does nothing more and nothing less." - Yogi Bhajan
Pricing
Kundalini Drop In: $13
Kundalini Yoga Punx: Donation based classes, suggested $8-12
6 Pack: $66
Lucky 13: $130
Monthly Membership: $90
Schedule
Kundalini:
Monday, Tuesday, Wednesday and Friday: 12-1PM
Thursday: 7- 8:15PM Gong Meditation
Yoga Punx Kundalini:
Wednesday: 7-8:30PM
Gurucharan Singh
Gurucharan was raised in a family that encouraged self-discovery and revolutionary thinking. He had a profound spiritual experience on the Island of Naxos, Greece at age fourteen, which gave him intuitive awareness of the intensity of his life's spiritual journey.
In 1982, he met his Spiritual Teacher, Yogi Bhajan, and has been devoted to his teachings of Kundalini Yoga, Naad Yoga Meditation, White Tantric Yoga, and Self-Healing ever since. He has worked as a Kundalini Yoga Teacher, Massage Therapist, Psychotherapist and Addictions Counselor for the past 33 years.
Through his relationship with inner guides, Gurucharan discovered that there is a Universal School of Wisdom, available to those who learn to tune in to the frequencies of Spiritual Light. His teachers have guided him through the Tarot since his youth and taught him The Tantric Tarot Game to assist those developing on the path of Light and intimate relationship.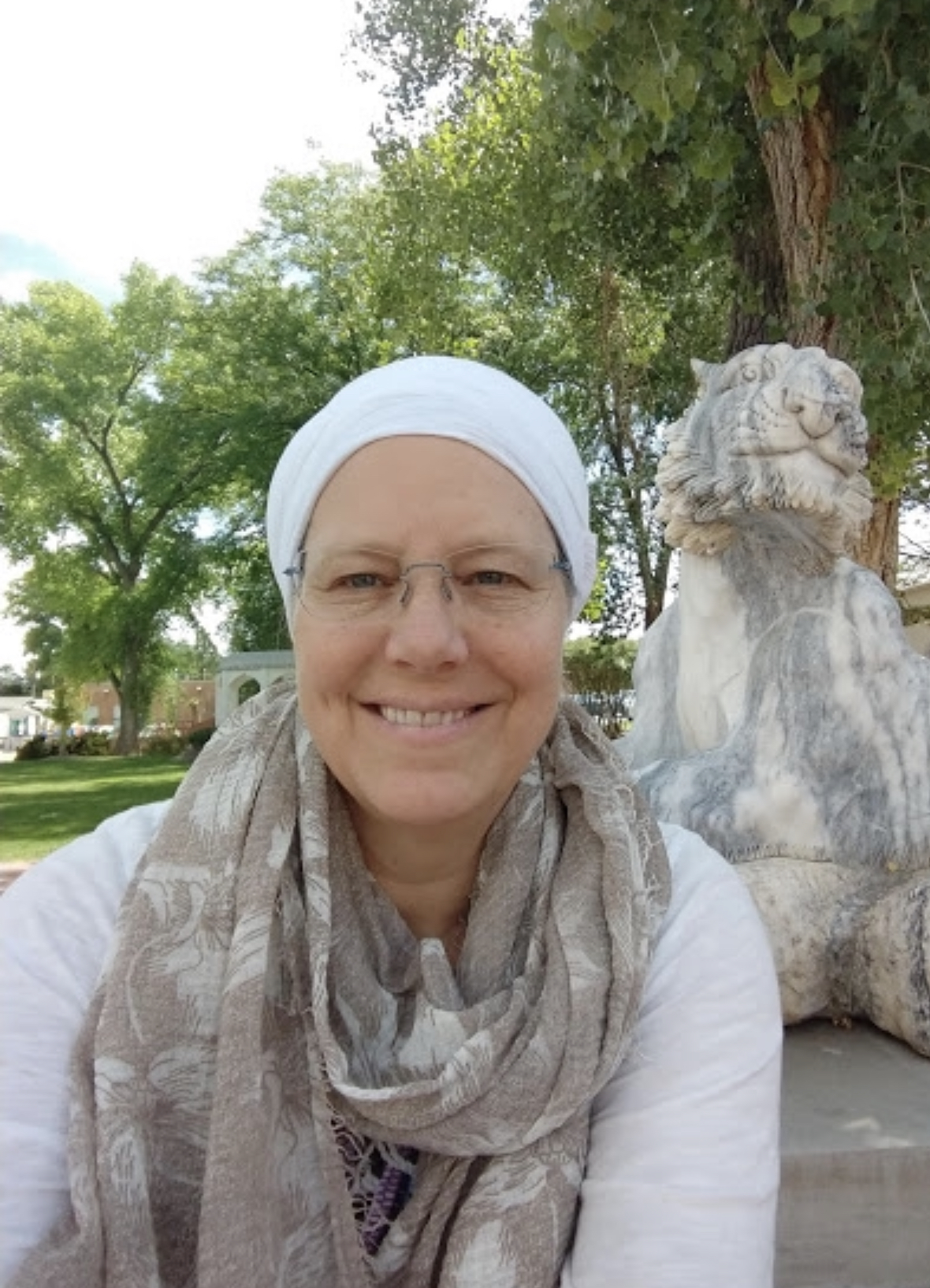 Betsy has spent her entire adult life working to heal and evolve, as well as helping others heal their mind, body, and soul. As a young adult she worked with people in crisis and as a cross-cultural advocate for Alaskan children who were victims of trauma. After leaving Alaska, she found joy and satisfaction working as a massage therapist and a homeopath.
After experiencing years of debilitating symptoms from an autoimmune disorder and its' allopathic treatments, Betsy took deeper responsibility in her treatment plan and turned to more natural modalities of healing. Being guided by a longtime friend, she was brought to the path of Kundalini Yoga As Taught by Yogi Bhajan. Kundalini has been the most profound and effective approach in her recovery. Not only has Kundalini provided miraculous healing for her body, but it has been profoundly effective in dealing with past traumas by renewing her nervous system, balancing overly taxed adrenals, and transforming her mind from reactive to responsive.
After over four years of a committed sadhana (daily practice), she spent the month of August 2018 at the Ashram of Yogi Bhajan in Española New Mexico completing the Kundalini Yoga Teacher Training. Her teaching is born from a deep desire to offer this technology and these teachings to those who remain in a state of physical or emotional pain, and may be confined by their belief that yoga is not for their particular body type or mind, so they too may experience the profound transformation that has so completely elevated her human experience. Her teaching style is described as reflective and meditative and her Kundalini classes follow the traditional formats including a kriya (set of dynamic exercises and/or asanas), pranayam (breath work), Kundalini meditations, and often savasana is partnered with gong. Her gong meditations include light movement and stretches to move the body and energy in preparation to lay out for extended period, a moving or sitting meditation, and an extended gong journey. She delightedly welcomes you to this path!
"Kundalini Yoga is simply the uncoiling of yourself to find your potential and your vitality and to reach your virtues. There is nothing outside, everything is you. You are the storehouse of your totality." - Yogi Bhajan